Mazda Raceway Laguna Seca Goes Hot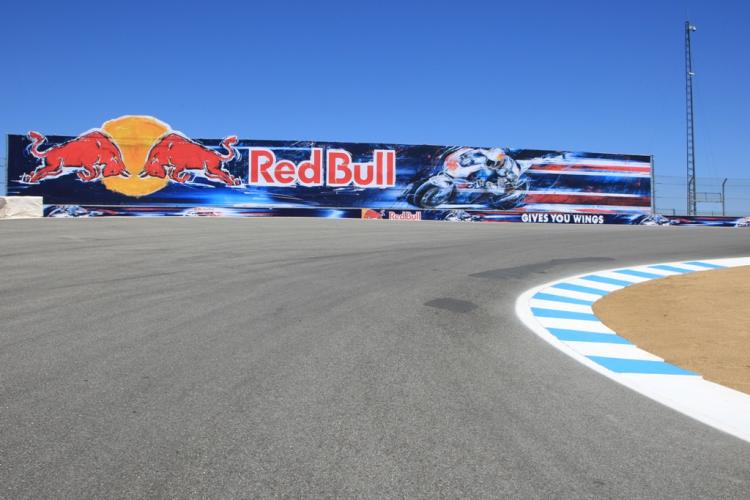 The yearlong wait is finally over. At 8:30 a.m. Mazda Raceway Laguna Seca goes hot for the first practice of the day. AMA riders will be the first to roar out and lay initial rubber that signals the start of the Red Bull United States Grand Prix.
Then at 10:10, the world's best riders who are in the hunt for the MotoGP World Championship take their first of two free practice sessions. Here's where the good-natured humor of yesterday begins to turn to steely-eyed focus as the riders' and teams' competitive spirit takes over.
In the paddock Thursday, crews were prepping their bikes for technical inspection and discussing strategy that is unique to success at Mazda Raceway Laguna Seca. Meanwhile, the Yamaha Factory Racing team proudly rolled out their stable of 50th anniversary bikes before fans and journalists, as Ben Spies grinned with eager anticipation hoping for a repeat victory aboard the red and white bike.
Discussing the atmosphere and the track's layout, Repsol Honda Team's Casey Stoner stated, "Coming to this G.P. is unique, it's quite different to the others. I love the atmosphere here and it's just got something about it, the way the track flows. It's tricky. It has some great points and some very difficult ones. It's a little slippery and very undulating, but in general I've always had success and been fast."
More than 250 international journalists have now arrived in Monterey. Many already have staked their place inside the media center and are ready to report on the race to millions of international readers and viewers. And when their stories are finished, they'll be able to enjoy the many offsite activities and fan parties. Thousands of fans are expected tonight from 6-10 p.m. to join the Red Bull team's entertainment in Cannery Row.