October 14-16 at Mazda Raceway Laguna Seca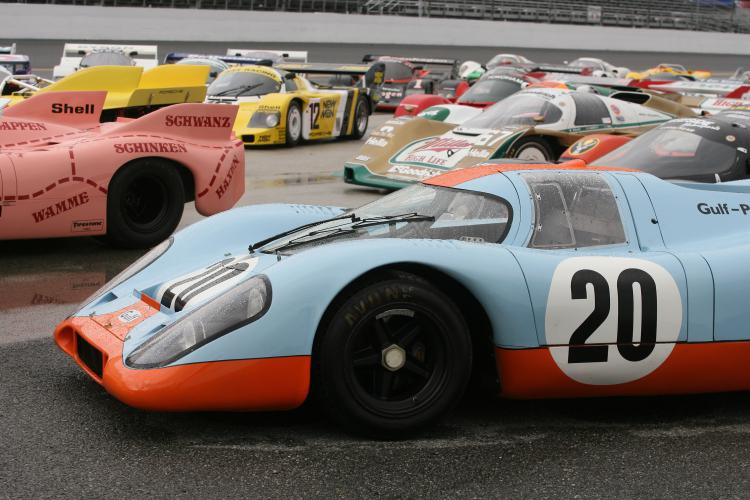 Entry application forms to participate in Porsche Rennsport Reunion IV, which is anticipated to be the world's greatest gathering of Porsche race cars and the drivers who drove them to victory, October 14-16 at Mazda Raceway Laguna Seca, are now available online at www.MazdaRaceway.com.
Being held on the west coast for the first time, Porsche Rennsport Reunion IV will feature cars from such prolific Porsche racing eras beginning in the '50s with the 550 Spyder up through the highly successful RS Spyder from the last decade. The weekend will feature eight race groups of authentic and historically-significant Porsches that once competed at the highest levels of international motorsports.
Entries from across the U.S. will be supplemented with cars from Germany and throughout Europe as Rennsport has become a Porsche enthusiast's racing Mecca. Each entry will be evaluated for its historical significance, race history and authenticity to ensure that the very best Porsches are accepted for the limited grid positions.
The on-track racing and bustling paddock that is open to all spectators will be complemented by an expansive Porsche car corral, organized by the Porsche Club of America, vendors selling a variety of automobile related memorabilia and a Bier Garten to provide guests with authentic German food and refreshments. There will also be Porsche parade laps, exhibits of rarely seen museum cars and a concours on Pit Lane following the last race on Saturday.
Tickets, parking and general camping are now on sale for Porsche Rennsport Reunion IV. General admission tickets range in price from $25 for a single-day Friday ticket to $60 for a three-day ticket and can be purchased by calling 800-327-7322 or available online at MazdaRaceway.com.
Group 1
550, 550A, RSK, RS60-61 (4&8 cyl.), 2000 GSGT (Dreikantschaber), Abarth Carrera, Lotus/Porsche, Cooper/Porsche (Pooper), 356 GT, and any other 356 with FIA history and selected 356 SCCA history cars.
Group 2
Elva/Porsche, 904 (4&6 cyl.), 914/6 GT, 911TR, 911ST, 911 (911 up to 2.5 liter). Any of the 911s must have FIA history (Daytona, Sebring or Watkins Glen is the only US accepted FIA history). No SCCA cars.
Group 3
906, 910, 907, 908, 908/2, 908/3 (8 cyl. & 6 turbo), 909, 917 (normally aspirated and turbocharged)
Group 4
911 (over 2.5 liter), RSR, 3.0 RSR, 2.1 Turbo, 934, 934.5, 935, 924 GTS, 924 GTR, 936
Group 5
956, 962, GT1, WSC, RS Spyder
Groups 6, 7 and 8 – To be announced