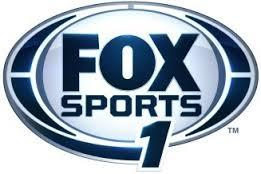 The colorful sights, sounds and "untold" stories from this year's Rolex Monterey Motorsports Reunion will be broadcast nationally Saturday, October 11 at 10 a.m. ET on FOX Sports 1. The one-hour special goes in-depth into America's premier historic car race held annually on the scenic Monterey peninsula.
"There were nearly 550 authentic and period-correct race cars invited to the event this year, spanning 81 years of motorsport history," said Gill Campbell, CEO and general manager of Mazda Raceway Laguna Seca, which hosts the annual gathering. "The Rolex Monterey Motorsports Reunion is held in high regard worldwide and attracts an international field to Monterey each year. It's a pleasure to work with the team at FOX Sports 1 and being able to bring some of the action and stories to families nationwide."
The program chronicles participants in the 15 race groups over four action-packed days of racing. Stories will touch upon the human facet of why these precious works of art are placed into competition where race winners are not rewarded.
"Historic racing is not about winning, but rather showcasing phenomenal race cars in a compelling environment," Campbell explained. "Winners are rewarded only for the time they receive behind the wheel. Preservation and restoration of the cars is the underlying goal of what we do, and for providing a safe, yet challenging, venue for the caretakers to share them with fans from around the world."
"What a wonderful way to allow motor sports fans to view some of their favorite period races cars … on the race track alongside other historic speed machines," said Patrick Crakes, FOX Sports SVP of Programming, Research and Content Strategy. "The Rolex Monterey Motorsports Reunion is a solid addition to the industry-leading FOX Sports 1 motor sports programming lineup."
To see the Rolex Monterey Motorsports Reunion firsthand, mark August 13-16, 2015 on calendars now. It is an experience of a lifetime for motoring enthusiasts.