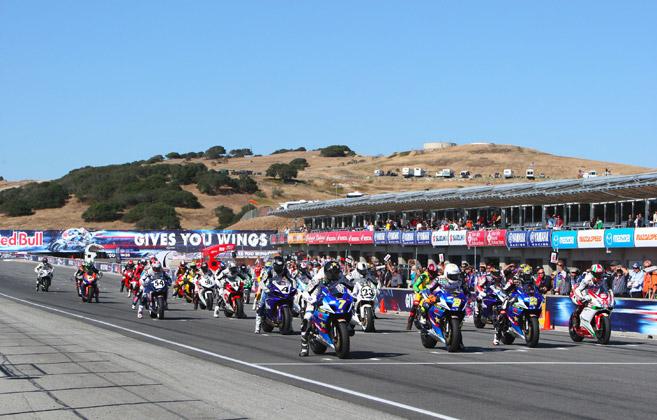 America's rising motorcycle stars will be out in full support of the MotoGP World Championship at the Red Bull United States Grand Prix. The varying race groups assures fans that there is never be a dull moment of on-track activity.
The AMA national championship has three classes and will be practicing, qualifying and racing throughout the weekend to ensure the track doesn't go quiet for long. The first full race is on Saturday with the AMA Pro Motorcycle Superstore.com SuperSport 40-mile race. Then on Sunday, the AMA Pro Daytona SportBike rolls out for a 50-mile race and the AMA Pro National Guard SuperBike race concludes Sunday with its own 50-miler.
Each race group emits a slightly different engine sound, which are telltale signs of who's on track at any given time. But one race in particular will have a completely different sound, since these bikes do not use engines, but motors – the FIM e-Power & TTX Championships. These all-electric bikes hit impressive speeds and have loads of torque. What's interesting is the stark contrast in sound, as fans will likely only hear the whirring motor and sound of rubber slipping over the pavement. It's something to be sure to check out.
The Red Bull United States Grand Prix will be a thrilling and entertaining experience.