Milestone anniversaries with BMW at 100, Can-Am and Trans-Am at 50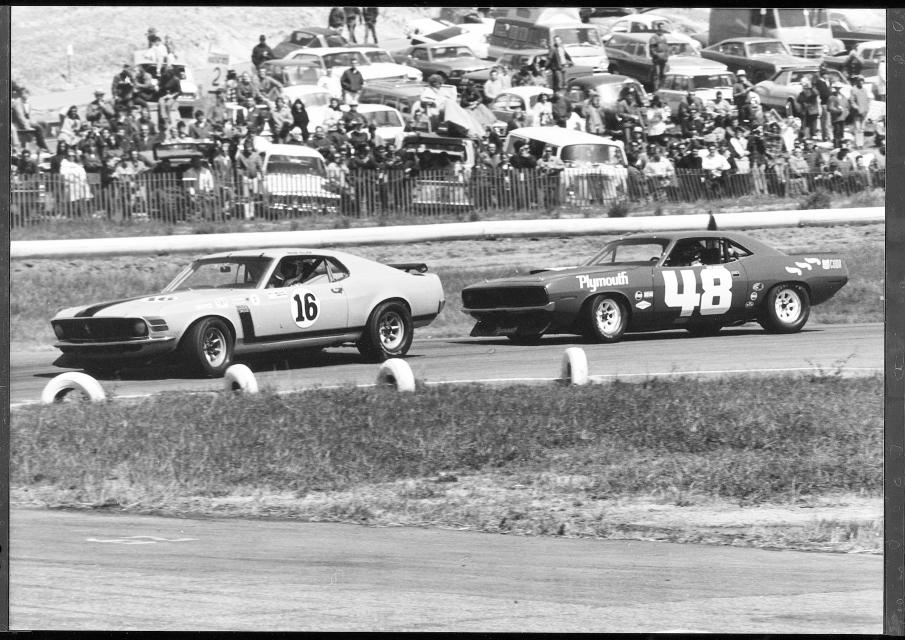 Raw horsepower was the name of the game in the highly popular Trans-Am races that first began in 1966. "Race on Sunday, Sell on Monday" wasn't just a catchy phrase, it was serious business for these near showroom-looking Mustangs, Camaros, Barracudas, Javelins, Firebirds, Challengers and Cougars.
History will be celebrated as a thundering herd of 36 historic Trans-Am cars, which were coined Pony cars after the original Mustang, will assemble in Monterey August 18-21 for the annual Rolex Monterey Motorsports Reunion. The historic race gathering, held at the spiritual home of sports car racing Mazda Raceway Laguna Seca, is widely considered mecca for fans wanting to see, and hear, authentic and historically accurate race cars competing as they once did.
The Trans-Am series not only captured fans' interest 50 years ago with some of the most exciting, ground-pounding road racing in history, but also that of renowned drivers who climbed behind the wheel. Among the Who's Who of the racing world who took the wheel in anger were Dan Gurney, Bob Bondurant, Mark Donohue, George Follmer, Sam Posey, Dick Guldstrand, Peter Revson, Bob Tullius, Tony Adamowicz, Parnelli Jones and so many more.
The caretakers of these rolling museum pieces are a tight-knit group of men and women who meticulously preserve each car's heritage by ensuring its authenticity, right down to the period-correct advertising decals. As like-minded friends who want to restore and preserve these national treasures, the owner/drivers meet before each race to discuss the sporting, yet gentlemanly, driving mindset to ensure an entertaining and safe race.
The Trans-Am group will be on track Thursday, Friday and Saturday of the four-day historic racing event.
Each year the highlight of the Rolex Monterey Motorsports Reunion is its featured marque presentation. This year BMW will celebrate its 100th anniversary in remarkable fashion through its paddock display, historic race cars and several surprises that are in the works. It will be a presentation in keeping with the marque's illustrious racing history.
Rolex is an avid supporter of the internationally acclaimed Monterey Classic Car Week and has been title sponsor of the Rolex Monterey Motorsports Reunion since it was renamed in 2010. Every year a driver from each group is selected for their overall excellence in the race and receives a Rolex Award of Excellence. The event's top honor of a specially engraved 18-karat yellow gold and stainless steel Oyster Perpetual Cosmograph Daytona is awarded to the driver who excels in the Spirit of the Weekend. Rolex's involvement with motorsports runs deep, having been associated with the famed Goodwood Revival since 2004 and, most recently, as a Global Partner and Official Timepiece of Formula 1.
A maximum of 550 historic race cars are being accepted for entry in the 15 race groups that will swell the paddock with rolling automotive history. Each car will be evaluated for its authenticity, race provenance, and documentation that it is period and mechanically correct from when it originally ran. From early pre-war cars like a 1916 National AC and 1927 Bugatti T37A Grand Prix, to the in-your-face Can-Am cars.
For more information or to view the full array of ticketing and hospitality packages, contact the Mazda Raceway Laguna Seca Ticket Office at 831-242-8220 or visit HERE.