SPORTS CAR RACING ASSOCIATION OF THE MONTEREY PENINSULA (SCRAMP)
Dedicated to bringing world-class events to the Monterey Peninsula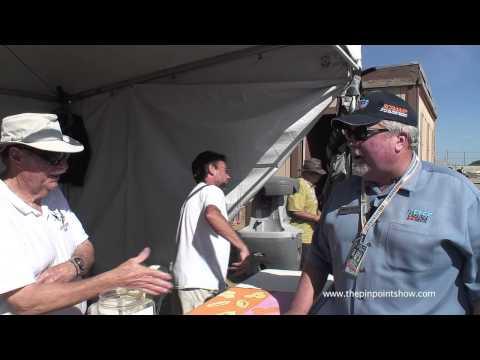 The Sports Car Racing Association of the Monterey Peninsula (SCRAMP) has been an active and highly visible part of the Monterey Peninsula community. Since our beginning in 1957 when 62 local companies and scores of individuals offered their services and donations to make Mazda Raceway Laguna Seca a reality, SCRAMP has been a community effort.
As a non-profit 501(c)4 organization, SCRAMP donates proceeds to local charities and civic organizations. We have grown from presenting a single motorsport event each year to producing five major events that have recently included the TUDOR United SportsCar Championship, Porsche Rennsport Reunion, MotoGP, Ferrari Racing Days, eni FIM Superbike World Championship, Rolex Monterey Motorsports Reunion and the SCCA National Championship Runoffs, among many more.
Originally part of the former Fort Ord military base, Laguna Seca was turned over to the County of Monterey in 1974, and designated the overall management responsibility to the Monterey County Parks Department. SCRAMP operates and maintains the race track and manages the racing events and track rentals that generate more than $1 million annually for the county parks department.
The SCRAMP "family" consists of thousands of volunteers, including a volunteer board of directors. These dedicated volunteers come from all walks of life and across the tri-county area to make up the work force needed to stage motorsports events at Mazda Raceway Laguna Seca. The largest group of volunteers is comprised of more than 70 charities and civic organizations whose membership numbers in the thousands.
SCRAMP includes a paid professional staff who handle the day-to-day operations.
Officers

Directors

Executive Committee

President:
Gregg Curry
VP of Operations:Gregg McWilliamsVP of Administration:
Dennis Farber
Treasurer:

Lee Shepherd
Secretary:
Joe Prospero
Past-President:
Dean Fewtrell

James Alit

Carl Anderson

Jim Coldwell

George Covell

Doug Finch

Kathy Hayworth

David Kamlan

Patrick Kelly

Dan Lee

Ken Lofink

Juliet Lucero

Ed Magner

Kelly McGary

Mark Mendoza

Al Mulholland

Ginger Mutoza

Carl Schumaker

Henry Simpson

Jim Sula

Ken Whitson

Gill Campbell

Bruce Canepa

Jon Feiber

Dean Fewtrell

Gregg Curry

Dennis Farber

Gordon McCall

Mike Smith

Ned Spieker