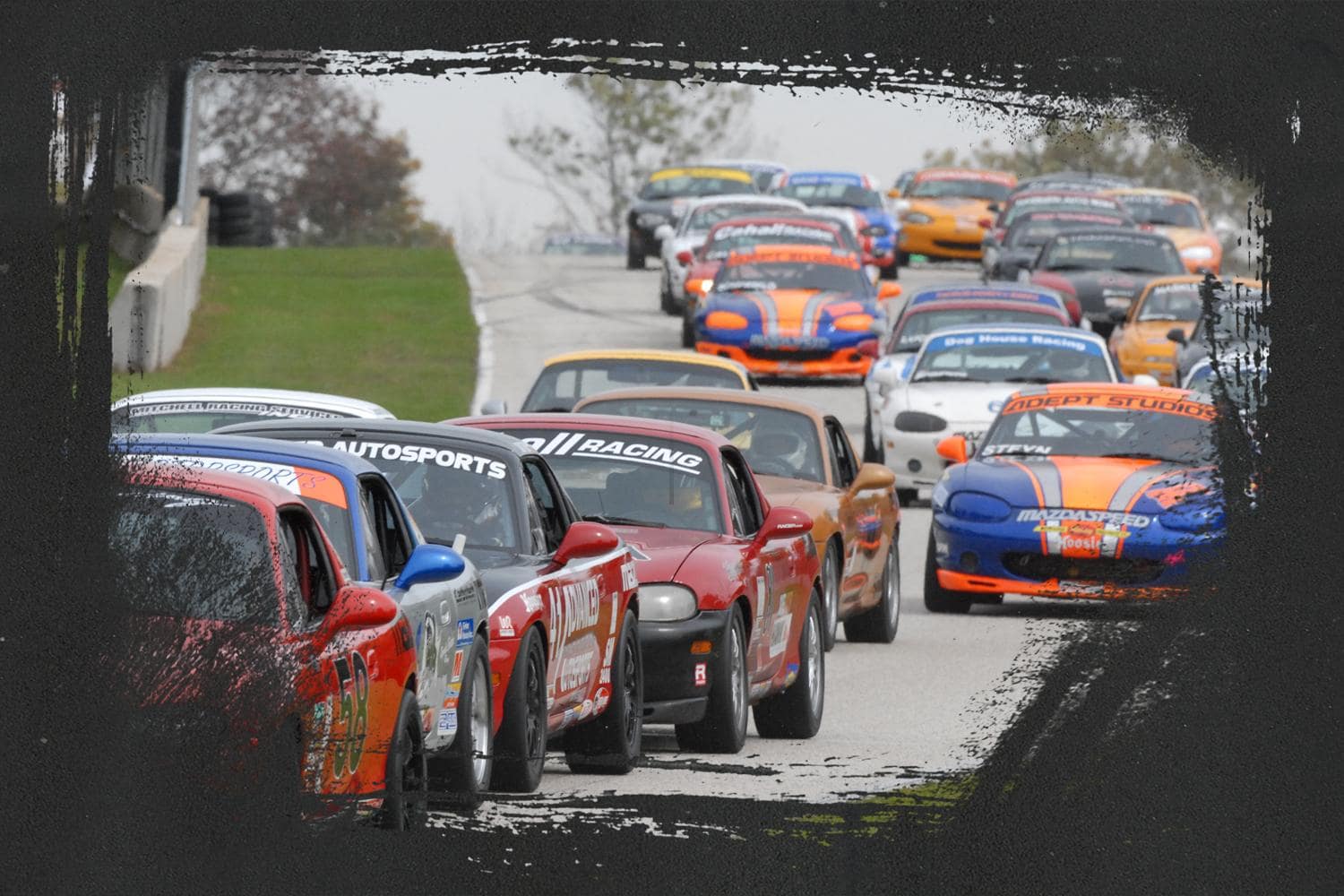 SCCA NATIONAL CHAMPIONSHIP RUNOFFS
What: The SCCA National Championship Runoffs is the end-of-year championship race for the Sports Car Club of America Club Racing's amateur competitors. Divisional champions and other top drivers from the SCCA's 115 regions are invited to participate at the Runoffs, which consist of practice, qualifying and three days of racing, Friday through Sunday. National Championships are awarded to the winners of each class in a winner-take-all, single race format.
The following categories define the 27 classes that compete in SCCA Club Racing National events throughout the year and their participation totals determine which will take part in the Runoffs:
• Production – Series produced cars which are allowed a range of performance modifications while retaining their original design, structure and drive layout;
• Formula – The six formula classes are all single-seat, open-wheel race cars;
• Prototype – Purpose-built road racing cars with full composite bodies, yet underneath, these cars are pure racing machines;
• Sedan – Comprised of American muscle cars such as Camaros, Firebirds, GTOs and Mustangs with production-based chassis and modified suspensions and brakes;
• Touring – High performance cars which, because of their performance potential, required some changes to their wheel/tires and suspension components;
• Grand Touring – Purpose-built, highly-modified "silhouette" replicas of series-produced sports sedans;
• Super Touring – Designed to allow late-model production-based cars more extensive modifications such as including wings, engine swaps, etc.,
• Spec Miata – Provides the opportunity to compete in low cost, production-based cars with limited modifications, suitable for racing competition.
When: October 10-12, 2014
Tickets: Advance purchase general admission is $25 per day and $60 for a three-day pass. General admission and paddock is free for Children 12 and under with a paying adult. Hospitality starts at $300.
Broadcast: All races will be broadcast live and on demand at www.SpeedCastTV.com.
Parking: Free parking available. Preferred parking: $25.
Gates: Open at 7 a.m.
More Info: 800-327-7322