Organizers Announce Coordination of October Events to Maximize Participation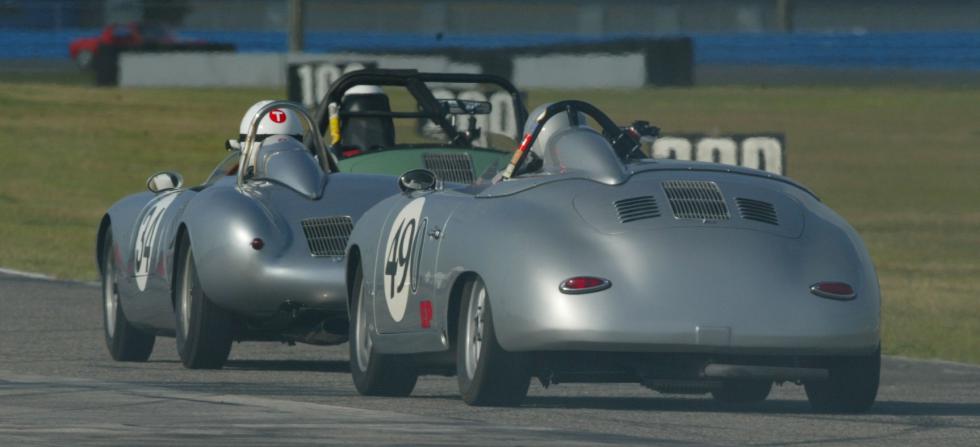 Porsche Cars North America (PCNA) and Porsche Race Car Classic (PRCC) jointly announced today that the organizations have coordinated their event activities to allow all Porsche enthusiasts to take full advantage of what will be an unprecedented celebration of Porsche's rich motorsport history around the Monterey Peninsula over the third weekend in October.
The early run groups (1 and 2) of Porsche Rennsport Reunion IV, which include Porsche race cars from 1950 to1965 (from the Gmünd and 550, through the 718 and 904 as well as the 356 series race cars) will conclude their racing activities at Mazda Raceway Laguna Seca on Saturday, October 15, 2011 so that they may fully participate in the PRCC activities at Quail Lodge on the following day upon invitation.
"Many Porsche enthusiasts are interested in older Porsche races cars as well as later ones, and the proximity of the two event locations on Sunday allows this to happen with ease", observed Brian Redman, official ambassador to Porsche Rennsport Reunion IV.
Additional details of the Porsche Rennsport Reunion IV will be published on Porsche's press web site (www.press.porsche.com), and Mazda Raceway Laguna Seca's web site (http:// www.mazdaraceway.com), as they become available. Ticket information is available by contacting 800-327-7322 or online at www.mazdaraceway.com.
For more information on the Porsche Race Car Classic or to purchase tickets visit www.porscheracecarclassic.com or contact Mr. Heinrichs at 775-691-2217.