Porsche Car Corral Nearly Sold Out Five Weeks in Advance of Event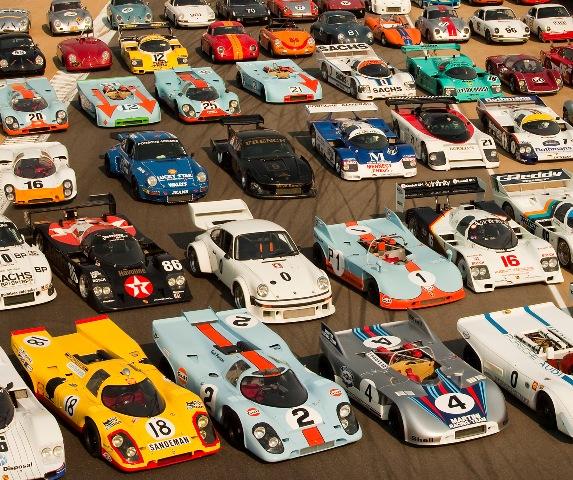 Anticipation for the first-ever West coast appearance of Porsche Rennsport Reunion IV October 14-16 at Mazda Raceway Laguna Seca is running high. Complementing the more than 350 of the rarest Porsche race cars competing on the track will be an unprecedented field of 800-plus Porsches staged in the traditional car corral area. The demand is so swift and the support from the Porsche Club of America so positive that an additional parking area with limited space is being designated as another Porsche car corral.
"This is the first-time a single marque has completely occupied the entire car corral area," explained Gill Campbell, CEO/general manager of Mazda Raceway Laguna Seca. "The Monterey Peninsula will be a Porsche-lovers paradise, and one that will be long remembered by participants, fans, the community and local businesses."
An impressive lineup of Porsche race and sports cars, and what quite possibly will be the largest reunion of former and current Porsche drivers will be attending. More than 50 legendary drivers will be available for autograph sessions, mingling and plenty of story-telling of their days driving the now-legendary Porsche race cars.
In addition to the already full Rennsport Reunion IV weekend at Mazda Raceway Laguna Seca, the Porsche Race Car Classic, an exclusive display of more than 180 of Porsche's silver race cars from the 1950s and early '60s will be held on the lawns of the nearby Quail Lodge in Carmel on Sunday, October 16. For more information on the Porsche Race Car Classic or to purchase tickets visit www.porscheracecarclassic.com.