"Wild Card" Joins LCR Team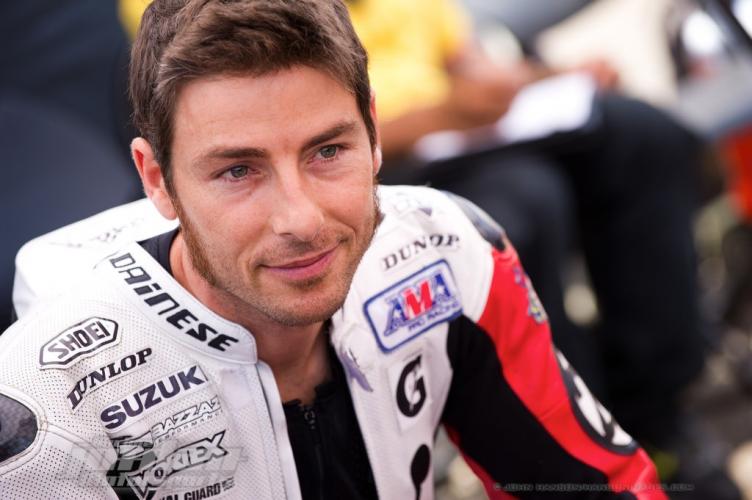 This weekend, the LCR team will "double up" its efforts at the Red Bull U.S. Grand Prix at Mazda Raceway Laguna Seca. LCR's Toni Elias will be joined by Michael Jordan Motorsports' Ben Bostrom, who will compete in the MotoGP race as a wild card. Bostrom will also race, as usual, in the AMA Superbike class.
The decision to invite Bostrom, a former World Superbike rider, to compete in MotoGP on one of the Honda RC212Vs is a result of the excellent relationship between the LCR Team and the management of Michael Jordan Motorsports, which is owned by the legendary NBA superstar Michael Jordan.
MotoGP is gaining popularity in the United States and the Mazda Raceway Laguna Seca race is one of two MotoGP stops in the United States this season.
As in 2010 when the LCR Team gave Roger Lee Hayden the opportunity to ride the team's bike in the MotoGP race after Randy De Puniet fractured his left lower leg at the race in Sachsenring Germany, Lucio and the team's partners are taking the opportunity to experience another MotoGP race in the United States with a "made in the USA" rider.
Lucio Cecchinello:
"The U.S. G.P. takes place at one of the most spectacular race tracks in the world. The interest of the American fans of this sport grows more and more from year to year and the spectators are always very enthusiastic. Considering that some of our partners are operating in the American market, we thought that we should organize a special event before the summer break. Because of the great relationship between the LCR team and Michael Jordan Motorsports, we decided to invite one of Laguna Seca's most successful riders to compete for us in the race: Ben Bostrom. Ben will ride with one of our RCVs as a "wild card" rider for only one race, while also taking part in the AMA Superbike race for Michael Jordan Motorsports. I'd like to offer many thanks to the Michael Jordan Motorsports team for the great collaboration and the amazing support."
Ben Bostrom:
"Words can't express how excited I am to get this amazing opportunity to race on my home track in front of the whole world.  I have to thank Michael Jordan Motorsports and American Suzuki for allowing this to happen. The collaboration between Lucio, LCR and the MJM team has been terrific. I'm going to get on the GP bike and put it as close to the front as possible. Then I'm going to hop on my Jordan Suzuki bike and try to create even more magic."