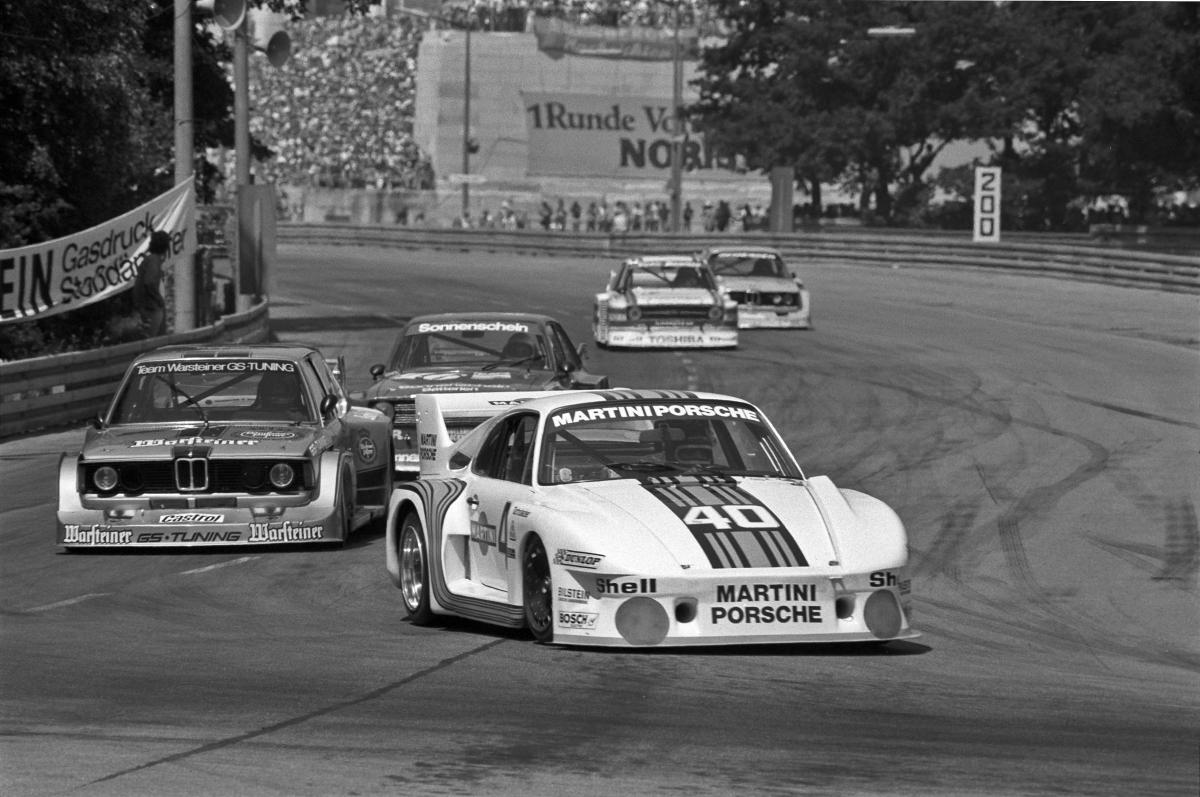 More than 350 Porsche race cars have been accepted to participate in the on-track racing during Porsche Rennsport Reunion IV, October 14-16. They will tackle the historic 11-turn Mazda Raceway Laguna Seca, where many of these same cars once turned a wheel in anger during their professional racing day.
Complementing the race cars in the paddock will be a very special display of approximately 50 Porsche race cars that will be showcased to Porsche fans, and each one has its own story. This includes cars from two very significant collections: the Porsche Museum in Stuttgart-Zuffenhausen, Germany, and The Revs Institute for Automotive Research at the Collier Collection in Naples, Florida.
Special cars from Porsche Museum include:
1971 Porsche 16-Cylinder, the only one built  and  intended for the Can-Am series
1973 Porsche  911 RSR, winner of the last Targa Florio
1977 935/2.0 "Baby," which "added lightness"
"Moby Dick," the original that many consider to be the ultimate 935 Porsche
Porsche 961, considered to be the "Uberporsche" race car, and is the one and only
911 GT-1 98 LM, which is widely thought to be the ultimate 911
The Revs Institute is an internationally-recognized collection that focuses not only on the automobile as a technological device, but as an agent for social and economic change, and worthy to be considered among the masterpieces of creativity. This 501(c)3 not-for-profit educational foundation is a vast collection in the highly specialized field of automotive historical research, comprising an enormous resource on automotive history for scholars, historians, media, institutions and academia.
Cars from the Revs Institute's exhibit: "Porsche: Designed to Excel" include:
1953 Porsche 550 Coupe, the very first 550 built and raced at Le Mans
1959 Porsche 718 RSK Spyder, raced extensively in 1959 by now-legendary drivers
1960 Porsche Abarth-Carrera GTL, the only factory entry in the 1960 Le Mans
1967 Porsche 911R, winner of the 1969 Tour de France and Tour of Corsica
1971 Porsche 917K, of the famous Martini Racing Team, founded by Louise Piëch
"This is just a sampling of some of the significant Porsche race cars that will be visible for fans," commented Gill Campbell, CEO/general manager of Mazda Raceway Laguna Seca. "With all the supporting entertainment, legendary Porsche drivers, vendors and fan activities, Porsche Rennsport Reunion IV will be a delight for everyone interested in motorsports."