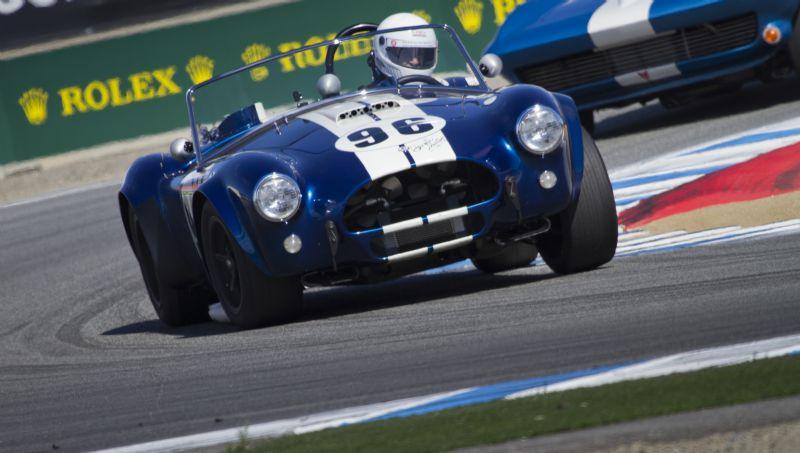 Cobra, one of the most recognized and iconic names in the motorsports and automotive worlds, will be the featured marque at next year's Rolex Monterey Motorsports Reunion on August 17-19, 2012. Today's announcement was made at the closing awards ceremony by Gill Campbell, CEO/general manager of Mazda Raceway Laguna Seca who was accompanied by the growl of a Cobra driving on stage.
Created by Carroll Shelby in 1962, the original Shelby Cobra quickly established itself as the dominant American competitor on the international sports car racing scene, narrowly missing the World Sports Car Championship in 1964 and winning the championship in 1965, a remarkable achievement "from scratch" against established European competitors. This success was prompted by a strong partnership between Carroll Shelby and Ford Motor Company. Shelby chose Ford engines to power his cars that consistently outperformed its competitors.
Next year will be the 39th year of historic racing at Mazda Raceway Laguna Seca. Carroll Shelby was honored in 1997 at the formerly-named Monterey Historic Automobile Races®, and 2012 will be the first time the Shelby Cobra will be featured.
The Rolex Monterey Motorsports Reunion is an annual tradition that hosts approximately 550 authentic and historic race cars from nearly every decade of motorsports history. The cars are divided into individual groups according to age and engine size, and each one must be period-correct in their presentation.