Director – Concessions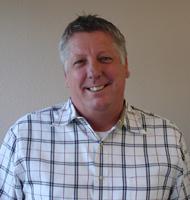 Bio: Retired from the Burlington Northern Rail Road as Pacific Northwest Regional Director, responsible for running inter-modal terminals (piggyback trains) from Portland, Ore., to Fresno, Calif. Currently General Manager: Terry Johnson Trucking Co, Inc., Coalinga, Calif.
Hometown: Lemoore, Calif.
College: St. John's
Favorite Racing Series: F1, Indy Car.
Favorite Racer: Danica Patrick, of course!
Favorite Sport Activities: Fishing, camping, golf, trail rides (horses), anything outdoors.
First Time You Realized You Like Racing: When I went to my first race. My sister, Georgia, gave me the tickets and it was then I realized I really like it here at Mazda Raceway Laguna Seca.
Favorite Book: The Payne Stewart Story
Favorite movie: A River Runs Through It
Favorite music: I have six buttons on my car radio with three bands to switch to: two FM and one AM. It ranges from Christian, Country, Classic Rock, Smooth Jazz, Talk (both sports and political), Alternative, so many choices, so little time.
Hobbies: Traveling to places on roads that I have never been on.
Something no one else knows about you: Ahhh, come on, you know better than that!