Director – Programs, Souvenirs, Volunteers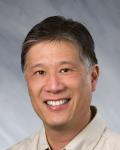 Bio: Over 15 years in the high-tech industry. Generated over $400m a year in revenues for a computer company, successfully restructured two companies, spent time at three start-ups, and currently work in the mobile industry.
To Contact for Volunteering: 408-510-2950 cell
harlenl@pacbell.net
Hometown: Honolulu, HI
College:
Favorite Racing Series: Formula 1, American Le Mans Series, MotoGP
Favorite Racer: Mark Donohue
Favorite Sport Activities: Watching the wife shop. Too bad shopping isn't an Olympic event.
First Time You Realized You Like Racing: Too old to remember, it when I was young.
Favorite Book: Shadow of the Wind
Favorite movie: Almost Famous
Favorite music: Classic rock, Jazz
Hobbies: Collecting hand-built scale models
Something no one else knows about you: Believe it or not, I do have a regular job.