Chair & Director of Camping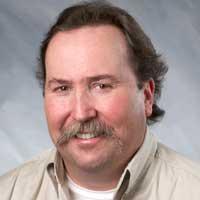 Bio: First race was in 1966; became Assistant Director in 1998 and joined the Board of Directors in 2004; in 2007 was appointed the track archivist.
Personal Career: Joined the fire service as a Firefighter – 1984 Cachagua (Calif.) Fire Protection District, Volunteer Fire Dept – promoted to Captain in 1996; promoted to Department Training Officer in 1998. Currently department Captain/Training Officer
Hired by Naval Postgraduate School (Monterey, Calif.) Fire Department in 1986 as a firefighter; promoted to Engineer in 1990; promoted to captain/training Officer in 1995; moved to Fire Prevention Branch in 2000 and currently work as Captain – Fire Prevention Officer.
Hometown: Cachaagua / Upper Carmel Valley, Calif.
College: Monterey Peninsula College
Favorite Racing Series: F1, American Le Mans Series, Grand Am, National Hot Rod Association; Life Long CART (Champ Car) and now Indy Car fan
Favorite Racer: Mark Donohue, Jackie Stewart, Rick Mears, Graham Rahal, and Jonathan Bomaritto
Favorite Sport Activities: Auto racing, Football
First Time You Realized You Like Racing: Born into it through family interest
Favorite Book: Montery Herald
Favorite movie: Le Mans
Favorite music: Jazz
Hobbies: Fishing, volunteer firefighting, and SCRAMP
Something no one else knows about you: Coached Youth Football and Baseball for 10 years