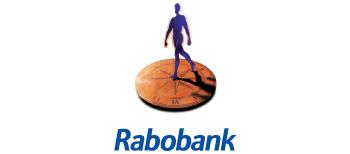 Mazda Raceway Laguna Seca's popular monthly bicycle rides that are enjoyed by hundreds of local riders each month return in 2012 with the added pedal power of Rabobank, which becomes the presenting sponsor.
"Rabobank invests in cycling throughout the world," says Harry Wardwell, regional president of Rabobank. "Our investment is not limited to sponsoring professionals, like our Rabobank Pro team, but also supporting recreational cycling in its broadest sense."
Twilight Cycling, presented by Rabobank, allows bicyclists of all levels of ability to experience the 11-turn, 2.238-mile race track that is normally reserved for high-speed cars and motorcycles. Rides generally run from 5:30-7:30 p.m., depending on daylight, with each month being hosted by a different local bicycle club, organization or business. Helmets are required and the cost is $10 per rider.
The 2012 schedule, which is subject to change, is set for January 18; February 15; March 14; April 17; May 9; June 13; July 25; August 8; September 6; October 10; November 14 and December 12.
"Twilight Cycling enters its fourth year and continues to grow each month," says Ann Bixler, vice president of operations at Mazda Raceway Laguna Seca. An avid cyclist (both on and off road) herself, Bixler is pleased to see new riders enjoy the challenging track and experience everything the world-renowned facility has to offer.
Mazda Raceway Laguna Seca is operated by the Sports Car Racing Association of the Monterey Peninsula (SCRAMP) since its inception in 1957. A volunteer board oversees operations and works tirelessly with the many community groups who volunteer their time to help produce the world-class events.
Rabobank Group is an international financial services provider operating on the basis of cooperative principles. It offers banking, asset management, leasing, insurance and real estate services. Focus is on broad financial services provision in the Netherlands and primarily on the food and agribusiness internationally. Rabobank Group has approximately 59,400 employees who serve about 10 million customers in 48 countries.