PRE-REUNION OPEN TO SPECTATORS FOR THE FIRST TIME
02/09/2010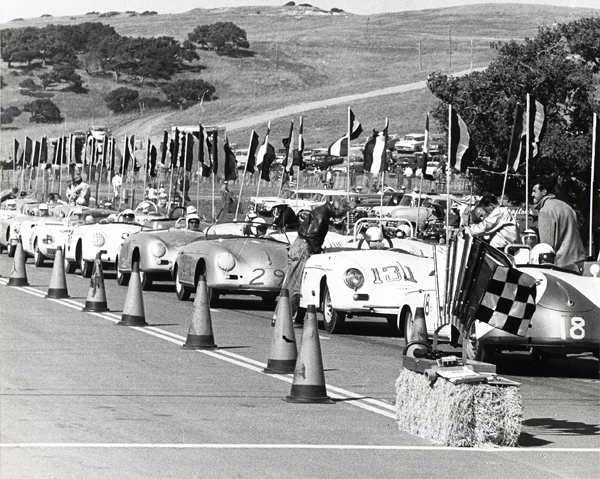 Automobile enthusiasts worldwide will have more to look forward to and experience at Mazda Raceway Laguna Seca as officials announced that the Pre-Reunion on August 7- 8, 2010, which is normally closed to the public will be open to spectators.
The Pre-Reunion is a relaxed weekend for the competitors to prepare for their Rolex Monterey Motorsports Reunion races. The drivers get valuable track time to shake down their cars, test tires, and car set-up and have fun with their fellow competitors.
"I am pleased that we are able to invite the fans to the Pre-Reunion," explained Gill Campbell, CEO/general manager for Mazda Raceway Laguna Seca. "They have been asking us to make the Pre-Reunion a spectator event and it will be a great way to kick-off the Rolex Monterey Motorsports Reunion week."
Ticket-holders for the Rolex Monterey Motorsports Reunion will be admitted to the Pre-Reunion for $15 per day, if they show their ticket at the gate. For fans who want to come to the Pre-Reunion without a ticket for the Rolex Monterey Motorports Reunion, the ticket price will be $50 per day.  Tickets for the Pre-Reunion will only be available for purchase at the gate and it includes complimentary parking.
"Our fans have been asking us to increase the vintage racing experience which they have been enjoying for almost four decades here at Mazda Raceway Laguna Seca," said Barry Toepke, vice president of Mazda Raceway Laguna Seca. "Opening the paddock for the Pre-Reunion and giving the fans access to the world's finest pre- and post-war race cars is just one more example of enhancing the spectator's enjoyment."
Motorsports enthusiasts have been descending on the Monterey, California peninsula each August to enjoy the world's finest pre- and post-war race cars competing as they were originally intended on the challenging road course. This rich tradition continues August 12-15, 2010.
Formerly known as the Monterey Historic Automobile Races®, the event is now produced exclusively by SCRAMP (Sports Car Racing Association of the Monterey Peninsula), a not-for-profit 501(C)4 corporation established in 1957. A professional staff is supported by thousands of community volunteers and a volunteer board of directors who are the backbone of every event.
For Rolex Monterey Motorsports Reunion tickets and additional information please visit www.Mazdaraceway.com or call 800-327-7322.